Four years ago, the United States Supreme Court in Obergefell v. Hodges legalized same-sex marriage. The news and social media feed were immediately filled with images and stories of same-sex couples celebrating that right by immediately exercising their right to marry. For many, these were some of the happiest images and were a long-time coming.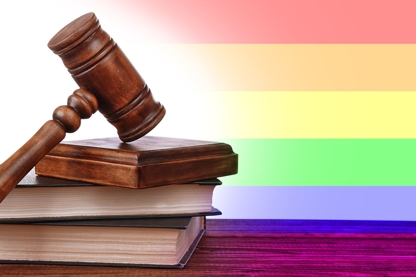 The right to marry for same-sex couples and the associated issues with divorce, child custody, property rights and so on are still a developing and complex area of family law. Often partners had lived together for years, or decades, and then finally were able to marry. During the time before and after marriage, significant and varied types of property were accumulated and, as inevitably follows the right to marriage, when same-sex divorces began to occur, the division of marital property has become very complex, often clouded by when and how property was acquired and the fact that many such couples jointly-owned significant amounts of property pre and post-marriage.
While Texas Family Laws, and cases interpreting these laws, define community and separate property, the fact is that, upon divorce, these laws often produce results that neither spouse would have anticipated. These unanticipated results are often even more surprising and severe when spouses marry later in life after having accumulated significant property on their own.
The good news is that Texas is among the most progressive states when it comes to allowing prospective spouses to define how they want their property—separate and/or community–treated in the unfortunate event of divorce. By using a Premarital Agreement (prenup), spouses can clearly define how they want their property divided, even deciding that they don't want any of their property, whether acquired before or after marriage, treated as community. These protections apply to same-sex couples in exactly the same manner as they apply in non-same-sex situations.
At Coker, Robb & Cannon, we strongly urge anyone considering marriage, especially, but not exclusively, when that person is getting married after having accumulated significant assets of their own, to meet with a lawyer and discuss the protections offered by a Premarital Agreement. While, ultimately, you may decide it's not for you, we believe that it is better to have at least considered all options afforded to you by the law. After all, the LGBT community fought long and hard for equal marital rights and, as these rights include equal protections that straight couples have used for years, it's worth considering taking advantage of those same protections.
Proudly Serving Collin & Denton Counties
Our Collin County family law attorneys of Coker, Robb & Cannon, Family Lawyers provide legal services to those seeking the protection of their hard-earned assets. Allow us to help you.
Interested in speaking to a member of our legal team? You can reach us at your earliest convenience by calling (940) 293-2313.