Family Law Attorneys With Real Texas Heart
Since 1998, our dedicated and compassionate attorneys have served families and provided valuable insight during their greatest time of need.
Contact Us Today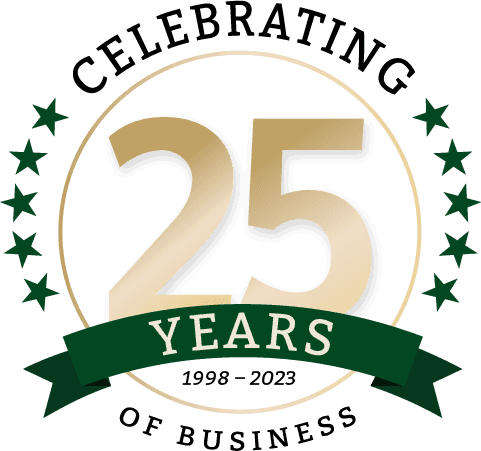 Divorce Lawyers in Denton County, Collin County & Tarrant County
Family Law Attorneys with Offices in Denton, Fort Worth, & Frisco, Texas
Are you currently facing a family law issue? Coker, Robb & Cannon, Family Lawyers understands the emotional stress, exhaustion, and the fear you may be going through. That's why the moment you contact our legal team, we do everything we can to help you achieve the ease that you deserve.
Experienced Advocacy for Any Divorce or Family Law Matter
Coker, Robb & Cannon, Family Lawyers can provide effective legal advocacy no matter what type of family law issue you are facing.
Our divorce attorneys are experienced with both contested and uncontested divorce. We can also protect the interests of your children in child custody and child support cases, or help you prepare for the future with a prenuptial agreement. Through it all, we are here to help!
Client Testimonials
"The team there has always been exceptional and Duane's advice spot on."
Why Hire a Lawyer?
We have helped families just like yours through all types of divorce and family law-related matters. Find out how one of our Board-Certified Family Law Specialists can help you.
Understand the Benefits
Our Mission Is to Achieve Your Goals
At Coker, Robb & Cannon, Family Lawyers, we understand the serious and sensitive nature of your family law matter. As such, we will treat you and your family with the respect that you deserve every step of the way.
Since 1998, we have been providing our clients with effective and personalized legal services. Our Denton, Collin & Tarrant County divorce and family lawyers are highly qualified legal professionals are more than happy to walk with you throughout your next family law matter.
When you retain our assistance, you can be confident that you have made the right choice. We are fully equipped to guide you down the path that best suits your needs.
Our Denton County, Collin County & Tarrant County divorce attorneys will fully inform you of your rights and legal options, educate you about the laws surrounding your case, and help you move forward with your case with confidence.
Contact Our Caring Team
Our supportive legal team and personalized solutions can help you navigate the complex family law system in Texas. Our Denton, Collin & Tarrant County divorce lawyers help clients from our Denton, Frisco, and Fort Worth officesFort Worth offices. Get the help of our family attorneys near you to receive the effective legal counsel you need to resolve your case successfully!
110+ Years of Combined Legal Experience

Deeply Committed to Listening & Helping You

Working Hard to Achieve the Best Results Possible

Voted Best Family Law Firm & Best Law Firm in Denton County

Video Consultations & Meetings Available

Financing Options Are Available to Help You Get Started
Our Mission & Commitments to You
At Coker, Robb & Cannon, our mission is to provide compassionate and comprehensive legal representation to individuals and families navigating the complexities within family law. We are dedicated to providing the absolute best client service and legal representation. We are responsive to our client's needs and goals while remaining steadfast in our pursuit and maintenance of the legal knowledge and skill to help achieve those goals.
Client-Centered Approach: Our clients are why we are here, and we are committed to doing the best job possible for them. This includes regularly communicating with our clients, understanding each client's personal goals and needs, developing an individualized plan focused on their goals and needs, and working together to achieve the best results possible. 
Excellence in Legal Representation: We will ensure that our legal team utilizes each member's unique skills and experience by combining each member's knowledge of family law with our deep understanding of the emotional challenges that often accompany family law issues. We will always strive to provide skilled and zealous advocacy in all areas of our practice.
Minimizing impact: We are committed to the belief that a family law firm should do everything possible to minimize negative impacts to our clients, our clients' children, and the marital estate.  This includes managing expectations throughout our representation and fully advising our clients on potential options while balancing the client's stated goals with the costs, both financial and emotional, of achieving those goals.
Compassionate & Intelligent Advocacy: Our goal is to foster a supportive and trusting environment where clients feel heard, understood, and empowered. We believe in open and honest communication, even when it is difficult for a client to hear or a team member to give. We will ensure that our clients are well-informed about their rights, possible options, and the potential outcomes of their cases. By taking the time to listen attentively to our clients' unique needs and concerns, we tailor our legal strategies to achieve the best possible outcomes for our clients and their families.
Team Approach: Our firm is a unified team, and our clients are central members of that team. We will integrate the contributions and strengths of every team member in our commitment to excellence for the benefit of our clients. 
With an ongoing and unwavering commitment to these values, we bring compassion and dedication to our clients and their families, empowering our clients to navigate the legal system with confidence.
Work With Our Denton, Collin & Tarrant County Family Law Attorneys
Facing a family law matter can be one of the most exhausting and traumatic events in a person's life. Emotions can run extremely high when the future of your family is at stake. As a result, we invite you to retain the representation of one of our experienced and successful family law attorneys in Denton County, Collin County & Tarrant County.
When you work with our team of divorce attorneys, you can rest assured our family law firm will use our skill and experience to achieve your goals on your behalf.
Receive the support you deserve. Call (940) 293-2313 for a consultation today with our family lawyers. We offer video consultations as well!
Contact Us Today Video Consultations Available - Speak With a Lawyer From the Comfort of Your Home
Benefits of a Prenuptial Agreements

Estate & Probate for Digital Assets

Dos & Don'ts of Co-Parenting