Divorce is a significant decision. One that has the potential for emotional turbulence, dispute, and disagreement. Because it is also a legal process that can have a significant impact on the futures of both spouses and other parties involved, working with the right legal representation can make all the difference.
With an undertaking as important and potentially challenging as divorce, the need for legal guidance is of the utmost importance. Not only does choosing the right representation require some due diligence in evaluating potential attorneys and their qualifications, it also requires a person to understand the role the attorney will play in their case, what divorce can and cannot address, and what they can do to help the right attorney succeed.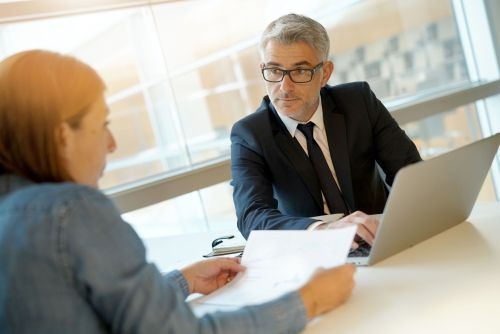 At Coker, Robb & Cannon, Family Lawyers, our Collin and Denton County divorce attorneys have spent years building a reputation as trusted and supportive advocates in a range of family law matters. While we always encourage local residents considering divorce to speak personally with a member of our team about the unique issues they face and what we can do to help them, we know that the process of choosing an attorney isn't always that simple.
Helpful Tips to Finding the Right Attorney
Set realistic expectations – Setting realistic expectations at the outset of your legal journey is one of the best things you can do, both for yourself and any attorney you choose to work with. Remember that divorce is a formal legal process, and it is designed to unravel and address all the things that have become entwined during the course of a marriage, including your debts and assets, spousal support and maintenance, and children if you have them. Because of this, it isn't always an easy process, nor one where you can always get everything you want. Attorneys have the job of helping tackle those issues and any challenges that arise while protecting your rights and interests, and it's important that you are receptive to their assessment of your situation, discussions about your options, and suggestions. You'll be hiring them for the knowledge and insight you don't have, so look for an attorney willing to tell you what is possible or in your best interests, and not just what you want to hear. Be realistic about their role in your case, as well as what you can expect from the process.

Understand what your case entails – Divorce, like marriage, is different for everyone, and it is not one-size-fits-all. That means your attorney will need to gain an understanding of your current situation, as well as what factors will come into play in your divorce. Do you have minor children? What types of assets and debts do you and your spouse have? Would any of those be considered separate property? Does someone own a business, have complex assets that need to be specially valuated, or have stocks and retirement accounts? Is either spouse unable to work due to lack of experience or disability? These are the types of questions you should ask yourself as you prepare to discuss your case with an attorney and get them started on working your case. You should also be sure to consider and discuss what types of objectives you have and how they can be addressed in your unique situation, such as wanting to keep your family home, relocating with children, and other issues you feel are important to you.

Keep focused on the ultimate goal – Your ultimate goal when you made the decision to begin your search for an attorney was divorce and a new life, and it should remain your goal throughout the attorney-selection process and your case. While disputes and various challenges can loom large during this experience, you want to prevent them from clouding your judgment and distracting you from the big picture. You may find that focusing on the big picture rather than on issues that can be addressed through other means or in different ways will ultimately save you time, frustration, and expense.

Know what you're looking for – There are many lawyers who accept family law cases, but that doesn't mean they are all capable of handling your case. When researching potential lawyers, you want to be sure of what you're looking for. For divorce, this means working with a lawyer who has not only experience as an attorney, but also hands-on experience in divorce and family law, particularly with the same types of issues you'll be facing. Some attorneys may practice in multiple legal areas, which means they might not devote the same amount of time or attention to divorce cases as they do others. You also want to work with a lawyer who can provide the type of representation you want, whether that be out-of-court negotiations, mediation or collaborative divorce, or litigation in matters where communication, compromise, and amicable resolution prove unattainable. Further, you should take the lawyer's reputation and qualifications into account. Have they received awards or recognition for their abilities? Do former clients and the communities they serve trust them? Do they have any special training or qualifications?

Interview your potential lawyer – You should always speak personally with a potential lawyer before choosing to work with them. This is an opportunity to learn more about their firm, the services they provide, and discuss the basics of your case and how they can help you. It's also an opportunity to learn how they approach and handle cases, if they are attentive, and what types of resources they draw from that can benefit your case. You can also discuss pricing, as well as options such as mediation or collaborative divorce that can help you control costs.

Watch out for red flags – There are certain red flags to watch out for with every professional whom you consider hiring. For attorneys, that can include a lack of personalized service or communication. Firms that tend to treat clients like numbers rather than real people may not only miss out on gaining a clear understanding of their clients' needs and goals, but also do them a disservice in being unavailable, distracted, or less involved than clients deserve. You should also be careful of any claims made by attorneys who guarantee any certain outcome or promise you certain types of results. These claims should be taken with a grain of salt, as there are so many factors involved that a guaranteed outcome is really impossible to predict.
What Makes Coker, Robb & Cannon, Family Lawyers the Right Choice for You?
Your divorce begins with choosing the right attorney. At Coker, Robb & Cannon, Family Lawyers, we believe we have the tools and resources to make the difference for clients who place their trust in us. Here are a few reasons why clients choose our firm, and continually recommend us to others.
Our attorneys have nearly 90 years of collective experience, are frequent lecturers at legal seminars, and have held leadership positions in various legal and professional organizations, including three past presidents of the Family Law Section of the Denton County Bar Association. Our team members have also been recognized for their legal abilities by various publications and legal organizations, including Texas Super Lawyers® Magazine.

Three of our attorneys (Duane L. Coker, Kelly K. E. Robb, and Jacqueline Cannon) are Board Certified in Family Law by the Texas Board of Legal Specialization. This is a distinction earned by a very small percentage of lawyers in the state, and speaks to the expertise of attorneys in their particular field of focus.

We are experienced litigators with the experience and resources to protect clients' interests at trial when necessary, and we have proven negotiation experience in helping clients resolve their matters through communication, compromise, and out-of-court resolutions. Attorney Duane L. Coker is a Certified Mediator, and we offer collaborative divorce services.

Our legal team has been named Best Family Law Firm by Best of Denton County, and has been included in the list of "Best Law Firms" in Family Law by U.S. News & World Report.
If you would like to learn more about our firm, our services, and how we can help you, call (940) 293-2313 to request an initial consultation.