Texas Divorce Laws: How to Get a Divorce in TX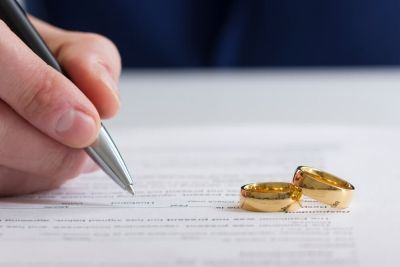 Divorce in Texas is both a personal undertaking, and a complex legal process. Because a Texas divorce requires a number of issues to be addressed (ranging from the division of assets to spousal support and child custody), is subject to numerous laws and legal rules and procedures, and has tremendous potential to affect the lives and futures of spouses; knowing the facts and understanding your rights is of crucial importance.
At Coker, Robb & Cannon, Family Lawyers, part of our objective when representing our clients is to educate you about the Texas divorce laws, what you can expect in a Texas divorce, how to get a divorce in Texas, and how we intend to protect your rights and interests.
Gaining a solid understanding of the Texas divorce process begins with addressing the most common divorce questions and concerns spouses have when considering initiating the divorce process in TX. Below, our award-winning lawyers answer a few frequently asked questions to help you get started on the right foot.
Contact us online or call (940) 293-2313 today for a consultation about your divorce in Texas!
How Long Does Divorce Take in Texas?
The time it takes to resolve any divorce depends on the individual facts and circumstances at hand. Don't be misled into believing that just because someone you know finalized a divorce in a relatively short or even a lengthy amount of time, it will be the same for you.
If, for example, you are able to reach agreements with your spouse over the majority of the issues, then your Texas divorce could proceed more quickly than if you have significant disagreements and disputes. If you have a great deal of property, or complex assets like a business or professional practice, then you should understand those issues will require time and due diligence to effectively address.
What Is the Texas Divorce Waiting Period?
When filing for divorce in Texas, the law requires a divorce to be on file for a minimum of 60 days (a waiting period) before it can be finalized. However, this waiting period may be waived in certain cases, such as those involving domestic violence.
The timeline of any divorce will depend on the issues to be addressed, and can range anywhere from less than the required waiting period to several months or longer.
I Was Married in Another State. Can I Still Get Divorced in Texas?
Yes, so long as Texas has jurisdiction over you and your spouse and you meet the residency requirements in Texas.
The law requires that you or your spouse live in Texas for at least six months prior to the divorce filing and that same person must have lived in the county where the divorce is filed for at least 90 days before the petition was filed.
What's a Contested or Uncontested Divorce?
Contested and uncontested are terms used to describe whether or not spouses can reach agreements about the terms of their divorce on their own, or need to resolve disputes through the court.
In uncontested divorce cases, spouses have usually reached an agreement as to the division of property, child custody, child support, and other major issues before they meet with the attorney. In that case, the attorney can help draft the legal documents and most importantly, the Final Decree, to make sure your interests are protected.
Contested divorces, on the other hand, involve disputes that often need to be litigated in order to obtain a court order.
Working with attorneys who have experience resolving Texas divorce cases both in and out of court is vital to handling any issues that may arise in your case.
Will I Have to Prove My Spouse Is at Fault for the Divorce?
While many people believe they need to prove fault in a divorce, such as infidelity/adultery, the fact is that Texas allows for no-fault divorce.
No-fault divorce does not require either spouse to prove wrongdoing, and instead allows them to end a marriage based on irreconcilable differences. However, if there are certain serious acts of wrongdoing that have prompted a divorce, such as domestic violence or criminal activity, then addressing those issues can ensure you and your family are protected in various aspects of the case, such as custody or visitation of children.
How Will the Marital Property Be Split?
Property acquired during the course of a marriage by either spouse is considered "community property" subject to property division in Texas. This includes assets such as income, retirement accounts, businesses, and homes, as well as debts.
Per Texas law, community property is divided equitably, which means "just and fair" rather than an equal 50-50 split. If a spouse can prove an item is property acquired prior to marriage, or acquired as an inheritance or gift, it is considered separate property and would not be subject to division.
Property division can be one of the most important and most contested matters in a divorce. Hiring experienced legal representation can help protect your right to your fair share of the property.
How Does Spousal Support Work in Texas?
In Texas divorce laws, spousal maintenance (known as "spousal support" or "alimony" in some states) is payment one spouse pays the other. Whether or not you are entitled to alimony or will be required to pay it after a divorce will depend on factors such as the length of a marriage, each spouse's earning potential, education, and employability, their contributions to a marriage, and more.
What Will Happen to My Children if I Get a Divorce in Texas?
When you get a divorce in Texas with a child, there are a number of issues to address. This includes not only custody and visitation (including where the child lives and who has a right to make important decisions on their behalf), but also child support. In some cases, it may also involve addressing issues of domestic violence or relocation when parents want to move their child to another county, state, or country.
Although cases are unique, divorce laws in Texas always require that any divorce agreement or court order involving children be made in the best interests of a child.
Preparing to tell your kids you're getting a divorce:
Meet with a family or child therapist with your spouse to determine the best way to break the news
Formulate a script for the conversation with your kids
Choose a time and place which doesn't conflict with an important date or activity, such as a child's birthday or before a big game or test
Tips on how to tell your kids you're getting a divorce:
Try to be as honest and rational as possible, depending on the age of the children
Highlight the importance of having two people who love and care deeply about them for the remainder of their lives
Inform them that it is not their fault that you and your spouse are ending the marriage
Discuss how things are going to remain and how things are going to change
Don't discuss who is to blame for the divorce. Instead make it appear that is was a joint decision
Expect a range of emotions from your children, whether it's sad tears or bouts of rage. Do your best to comfort them
What to do after you tell your kids about your divorce:
Expect more questions from your children. Please be as honest as possible and also consider the feelings and perception of the other spouse (even though it might be difficult to do, it's the best for the children)
Be there for your children whenever they feel lost, sad, angry, and uncomfortable about the situation. Above all, your children are first
Do I Have to Get a Lawyer for Divorce in Texas?
You are not legally required to have a lawyer. Although you can DIY when it comes to divorce, you must consider the importance of the process, the many issues and legal matters you must address, and the fact that the outcome can significantly impact your future, finances, and family.
People hire divorce lawyers for a reason; they want to protect their rights and interests in both contested and uncontested cases. Experienced and qualified attorneys like those at Coker, Robb & Cannon, Family Lawyers can help you navigate your divorce step by step, and provide the support and representation you need to resolve the unique issues in your case.
You are not obligated to have an attorney; but working with legal representation can help guarantee you reach your desired outcome.
Have More Questions? Contact Coker, Robb & Cannon, Family Lawyers Today!
As divorce and family law attorneys who have served thousands of individuals and families across Collin County, Denton County, and Texas since 1998, our legal team at Coker, Robb & Cannon, Family Lawyers values the importance of educating clients and ensuring they have the information needed to make informed decisions about their divorce and their future.
If you have any questions about how to get a divorce in Texas, or are thinking of filing for divorce in Texas, please do not hesitate to reach out to us for help. Our team includes three Board Certified Family Law Specialists—Duane L. Coker, Kelly K. E. Robb, and Jacqueline Cannon—proven attorneys with decades of collective experience, and a support staff that treats clients like family. Let us help you through the journey ahead.
Speak with a member of our legal team – contact us online or call (940) 293-2313 today.