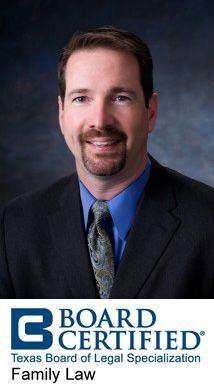 Texas Board of Legal Specialization (TBLS) announced Duane L. Coker received Board Certification in Family Law. Duane Coker currently practices in Denton and Collin counties, where he is a charter member and owner of Duane L. Coker & Associates, PC.
Board Certification is a voluntary designation program certifying Texas attorneys in 21 specific areas of law. Board Certified attorneys must be licensed for at least five years, devote a required percentage of practice to a specialty area for at least three years, attend continuing education seminars, pass an evaluation by fellow lawyers and judges, and pass a 6-hour written examination.
"Board Certified attorneys have made a commitment to excellence to serve the justice system in Texas and to benefit individuals and institutions in Texas," said Robert Valdez, Chairman of the TBLS Board of Directors. "They have dedicated their time to meeting all the requirements for initial certification and they have made an ongoing commitment to continue working and acquiring knowledge in their specialty area."
Duane L. Coker is a 1992 graduate of Baylor Law School. He was admitted to the State Bar of Wisconsin in 1993 and to the State Bar of Texas in 1994. Duane practiced at Eisenberg, Weigel, Carlson, Blau and Clemens, one of the largest law firms in Milwaukee, Wisconsin, from 1993-1994. He also worked in Washington D.C. for a member of the United States Congress. In 1998, he opened the doors to his family law practice in Denton, TX, where it has grown from a solo practice to a full fledged law firm.
Initial Board Certification is valid for five years. To remain certified, attorneys and paralegals must apply for recertification every five years and meet substantial involvement, peer review, and continuing legal education requirements for their specialty area.
To learn more about Board Certification or find a certified attorney or paralegal in your area visit www.tbls.org.