Texas Alimony Laws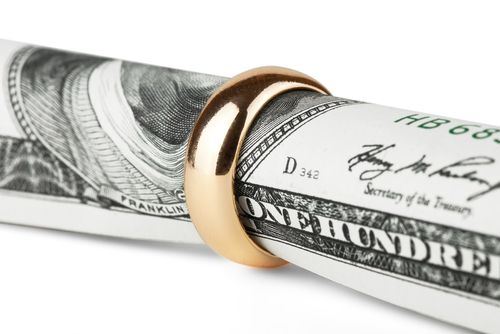 When it comes to divorce, many people are familiar with the term "alimony." Although it may sometimes be the butt of jokes or discussed derisively, alimony is a vital and very carefully constructed form of court ordered support that ensures spouses in a divorce, including those who may be economically disadvantaged in comparison to the other, have the financial means they need before and after a divorce is finalized.
Today, alimony is no longer a concept rooted in gender-based social values. Thanks to a Supreme Court ruling from the 1970s, spousal support can be ordered to either a divorcing husband or a wife. Because Texas is also a state that recognizes no-fault divorce, alimony can't generally be lost or used to penalize a spouse who may have committed indiscretions against the other. For all intents and purposes, alimony is a fact-based, legally enforceable financial obligation that may or may not be ordered depending on reasonableness and need.
Types of Spousal Maintenance in Texas
While alimony may still be the most commonly used word to describe payments one spouse provides the other, it is called spousal maintenance in Texas. Per state law, spousal maintenance in Texas has its own requirements used to determine who is eligible, and for how long. Our attorneys at Coker, Robb & Cannon, Family Lawyers explain spousal support in Texas below:
Temporary Spousal Support – Temporary spousal support is financial support one spouse pays the other while a divorce is pending. As a form of temporary support, it is not a definitive indication of any support orders that may be issued in a final divorce decree. Instead, it is intended to provide support to a spouse who is unable to financially support themselves, which may be the case when one spouse has not worked in order to raise children and has little income of their own apart from marital income earned by the other spouse. This is why Texas family courts carefully consider the abilities of both spouses to support themselves, their education and employment background or skills, and the earning ability of any spouse who petitions for temporary support.
Post-Divorce Maintenance – In some cases the court may award post-divorce maintenance to one spouse, provided they meet statutory requirements for eligibility. This form of support takes effect upon the finalization of a divorce, and requires the spouse requesting post-divorce maintenance to prove they will lack the property (after division) to meet monthly expenses, as well as any of the following:
The marriage lasted for 10 years or longer, and the spouse lacks the ability to earn sufficient income to meet their minimum reasonable needs
The requesting spouse has a disability that prevents gainful employment
The requesting spouse is a primary caregiver for a disabled child of the marriage, which would prevent gainful employment
Domestic violence occurred within 2 years before the divorce was filed or while it was pending
The requesting spouse has made good faith efforts to earn sufficient income or cultivate skills needed to meet their minimum needs while the divorce was pending
The amount of post-divorce spousal maintenance ordered will depend on a number of factors and is not based on any one simple formula. By law it will not exceed 20% of the paying spouse's average monthly gross income or $5,000, whichever is lower. Factors considered by judges when determining the amount of spousal maintenance to award can include:
Both spouses' financial situations
Age, employment history, education and skill set, health, and earning potential
A paying spouse's ability to meet their own minimum reasonable needs
Whether a spouse provided care for children or for the upkeep of the home
Any marital misconduct including hiding assets, adultery or a history or pattern of domestic violence
Options for Resolving Spousal Maintenance Issues
Texas courts do allow for flexibility and options when it comes to spousal maintenance. This largely entails whether or not spouses are able to arrive at their own agreements regarding finances and future needs. For example, some spousal support proceedings may involve:
Temporary support provided in exchange for certain assets (such as a family home)
Lump-sum spousal support payments
Spousal support arrangements made in exchange for a disproportionate share of assets in property division
Determining the most appropriate option for you is a matter dependent on the unique facts involved, your goals, the desires of the other spouse, and your ability to reach compromise. Our attorneys work closely with our clients to help them explore options involving spousal support, and can help protect your rights and interests when structuring terms of these agreements.
Spousal Maintenance Termination / Modification
In most Texas divorces, spousal support is not permanent. Generally, spousal support is only indefinite if there is some significant factor involved, such as a spouse with a disability that prevents them from working. In many cases, there may be agreed upon terms for when spousal maintenance is ended. In others, the court will order how long post-divorce maintenance will be granted. The Texas Family Code allows for spousal maintenance to be paid for up to 5 years for a marriage lasting 10 years, up to 7 years for a marriage lasting 20 years, and up to 10 years for a marriage lasting 30 years or more. Spousal maintenance is also generally terminated when a recipient spouse cohabitates or marries a new partner.
Apart from terminating spousal support, Texas courts also allow for the option of modifying spousal maintenance orders. This is generally only permitted when one spouse is able to prove a material change in circumstances.
Coker, Robb & Cannon, Family Lawyers: A Comprehensive Approach to Resolving Your Divorce
At Coker, Robb & Cannon, Family Lawyers, we know spousal maintenance can be a complex and difficult matter for clients, especially as it has the potential to affect their finances and futures for years to come. Backed by decades of collective experience, our Collin and Denton County divorce attorneys can help men and women throughout the region protect their rights and interests when it comes to spousal maintenance and all other issues inherent to their divorce, including property division, child custody, and more.
If you would like more information about spousal maintenance, your personal divorce case, and how our award-winning family lawyers may be able to assist you in the journey ahead, please do not hesitate to call (940) 293-2313 or contact us online for an initial consultation. We're standing by to help!