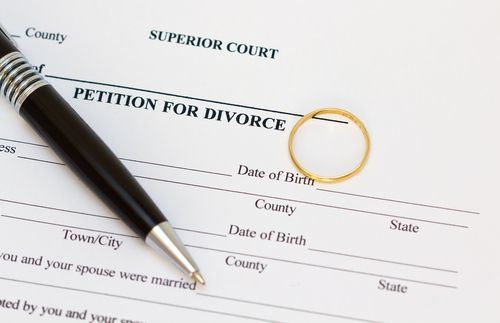 All civil cases in Texas courts must be formally served to the opposing party. In cases such as debt collection or personal injury, there is a plaintiff who serves the defendant with the lawsuit, stating that they are trying to recover from some loss. In family law and divorce cases, the spouse who initiates filing will serve the papers on the other, which will notify him or her of upcoming scheduled court appointments.
It is likely that you and your spouse have been discussing your divorce for quite some time. The arrival of the court papers may not come as a surprise so much. While receiving those papers can still come on as quite a shock. That is the moment that confirms that it has only just begun. Court procedures are no longer a private dispute between you and your spouse—they are now a matter of a public record.
What Should I Expect?
A process server will hand-deliver the papers to you. This is done either at your home, but can also be at your place of employment or another location that you frequent. Your spouse may have intimate knowledge of where you spend most of your time and may notify the court's process server of this. The process server will then provide proof of service to the courts. In some cases, service may also come in through the certified mail. You would need to sign the form and return the attached slip to acknowledge receipt of the papers.
Once you have signed the papers, you will likely have to contend with many different types of emotions. All of your spouse's complaints and arguments, including what terms they would like your divorce to settle upon, will be laid out in the suit papers. Remember that just because the suit papers allege certain matters, it does not mean they are true, nor that they will receive everything that they request. By retaining counsel from a knowledgeable Denton County divorce lawyer, you can discuss your concerns and come up with a solution to help resolve any disputes.
Served? Talk to a Denton Divorce Lawyer as Soon as Possible
In nearly all instances in which a party is served with a lawsuit, there are deadlines for a response to be filed or adverse action may be allowed by the Court, including the other party taking a default judgment against you and basically "writing their own ticket". Often these deadlines are as short as a few days. Be sure to talk with a family lawyer as soon as possible after being served to avoid any unwanted results.
At Coker, Robb & Cannon, Family Lawyers, our mission is always to put you, our clients, first. We listen to the concerns you have and use that to give you sound legal advice. We are 100% committed to obtaining favorable results for you as our clients. We do this by familiarizing you with the laws and getting to know you intimately—as a person.
Let us assist you with all of your divorce needs.
Request your initial appointment today.