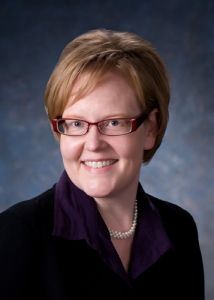 The Texas Board of Legal Specialization (TBLS) just announced that Kelly K. E. Robb received Board Certification in Family Law. Kelly is now the second attorney with Duane L. Coker & Associates, PC who is Board Certified in Family Law. She currently practices in both Denton and Collin Counties with the firm.
Kelly joins the firm's founder, Duane L. Coker, as the second Board Certified Family Lawyer at Coker, Robb & Cannon, Family Lawyers. Less than 1% of attorneys in Texas are Board Certified Family Law Specialists.
Board Certification is a program that certifies Texas attorneys in 21 specific areas of law. Board Certified attorneys must be licensed for at least five years, devote a required percentage of practice to a specialty area for at least three years, attend continuing education seminars, pass an evaluation by fellow lawyers and judges, and pass a 6-hour written examination.
"Board Certified attorneys have made a commitment to excellence to serve the justice system in Texas and to benefit individuals and institutions in Texas," said Robert Valdez, Chairman of the TBLS Board of Directors. "They have dedicated their time to meeting all the requirements for initial certification and they have made an ongoing commitment to continue working and acquiring knowledge in their specialty area."
Kelly joined Duane L. Coker & Associates, PC in 2005, and her practice focuses on family law, guardianships, probate, and estate planning. In family law, she covers divorce and custody cases, both Collaborative and litigation, adoptions, and cases involving Child Protective Services.
Kelly received her Bachelor's degree in 1994 from Austin College in Sherman, Texas, and continued to the University of Texas at Dallas for her Masters Degree in Applied Mathematics in 1997. In 2000, she went back to school, received her J.D. from Baylor University in 2003 and joined the Texas Bar that year. She started out practicing law in Athens, Texas and the surrounding counties, working especially in family law, juvenile law, mental health commitments, and misdemeanor defense.
She is also a certified Ad Litem by the State Bar of Texas and is appointed by the Courts as an Ad Litem in Guardianship, Family, and CPS cases.
Kelly joins the firm's founder, Duane L. Coker, as the second Board Certified Family Lawyer. To remain certified, attorneys and paralegals must apply for recertification every five years and meet substantial involvement, peer review, and continuing legal education requirements for their specialty area.