When Does the Texas Attorney General Get Involved with Child Support?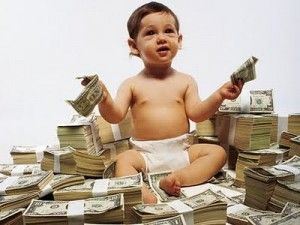 The Office of the Attorney General (Texas OAG) becomes involved in a case in two ways. The first way is if a person has applied or is receiving public assistance. Public assistance can be Temporary Aid for Needy Families (TANF), health insurance (Medicaid or Chips), food stamps or housing. When a person applies for public assistance, the State then has an interest in making sure child support is established or is being paid.
If a parent hasn't applied for public assistance but wishes to establish child support or enforce a current child support order or medical support order, they can request assistance from the OAG. Both parents have the ability to request assistance from the Texas OAG.
Who Does the Texas OAG Represent?
The biggest misconception with regard to the Texas OAG is that it represents one of the parents or a child. The truth is the OAG only represents the State of Texas; it does not and will not represent a parent or the child. The Texas OAG can become a party to a case by either filing the case itself or intervening in a case that is currently ongoing.
If the OAG initiates the case itself, whether it's an original case or a modification, each parent may receive a letter with a date and location to attend a Child Support Review Process (CSRP). This process is one way to resolve your case without having to appear in court. If either parent refuses to participate in the CSRP, that particular party could possibly face serious legal consequences.
How Does the Texas OAG Calculate Child Support?
Many people believe that if they show up to the CSRP without pay stubs to document their income then child support cannot be calculated; this is false. The Texas OAG has the ability to pull your tax records and can establish child support using those records. If you had worked a lot of overtime or made more money the year before, it would not be beneficial for you to have the OAG use those records to establish child support because the amount of support would be higher than if you used your current income.
Need Help From the OAG? Consult With Your Attorney
It is important that you inform your attorney if you or the other party has applied with the Texas Attorney General for assistance or if you or the other party has applied for public assistance. If you do not inform your attorney, and they do not provide the OAG notice, it can greatly affect your case and can be grounds for a new trial to be granted.
For more information on the Texas OAG, you can check out their website at https://childsupport.oag.state.tx.us/wps/portal/csi.